eNews Editions: March | April | May | June | July

---
Celebrating SUCCESSES as Summer Ends
---
From Regina Malveaux, YWCA Spokane CEO

As we head into the end of summer we are reflecting on our excitement for the fall ahead!
As summer turns to fall the YWCA becomes abuzz with the energy of 132 three and four year olds returning to class in our ECEAP program. Our Early Childhood and Assistance Program provides kindergarten readiness to the children in our program ensuring that students enter school ready to learn and prepared for school and life. The program also provides critical support for the family, helping parents resolve barriers to their own success setting them up for success in becoming their child's strongest advocate in the school setting. We know that the families we serve have the potential for extraordinary futures if simply given the opportunity and support. We celebrate the children and families we serve and enjoy watching their many
successes.
We are also excited to have the opportunity to celebrate the success and contributions of ten
extraordinary community leaders at our 37th Annual Women of Achievement awards
luncheon coming up in just a few weeks!
The luncheon is an annual opportunity for YWCA Spokane to honor and celebrate the
outstanding contributions of women in our community who demonstrate leadership
through their professional work or service to the community. Every honoree embodies
the mission of YWCA Spokane by giving generously of themselves to make Spokane a
better place for all of its citizens to live. We are particularly proud to have the opportunity
to honor the legacy of our Lifetime Achievement honoree, Marion Moos who will receive
the Lifetime Achievement award posthumously for the impressive legacy of service she
left behind. Often cited as the mother of the women's rights movement in Spokane
Marion's fifty year commitment to the empowerment and equality of women in our
community and in our nation is a compelling story we look forward to sharing with you.
We hope that you will plan to join us!
As we celebrate and show our gratitude to these great champions for our community we also
want to thank YOU for your support and being a champion for the empowerment of the many
women, children and families we serve every day.
With deep gratitude,
---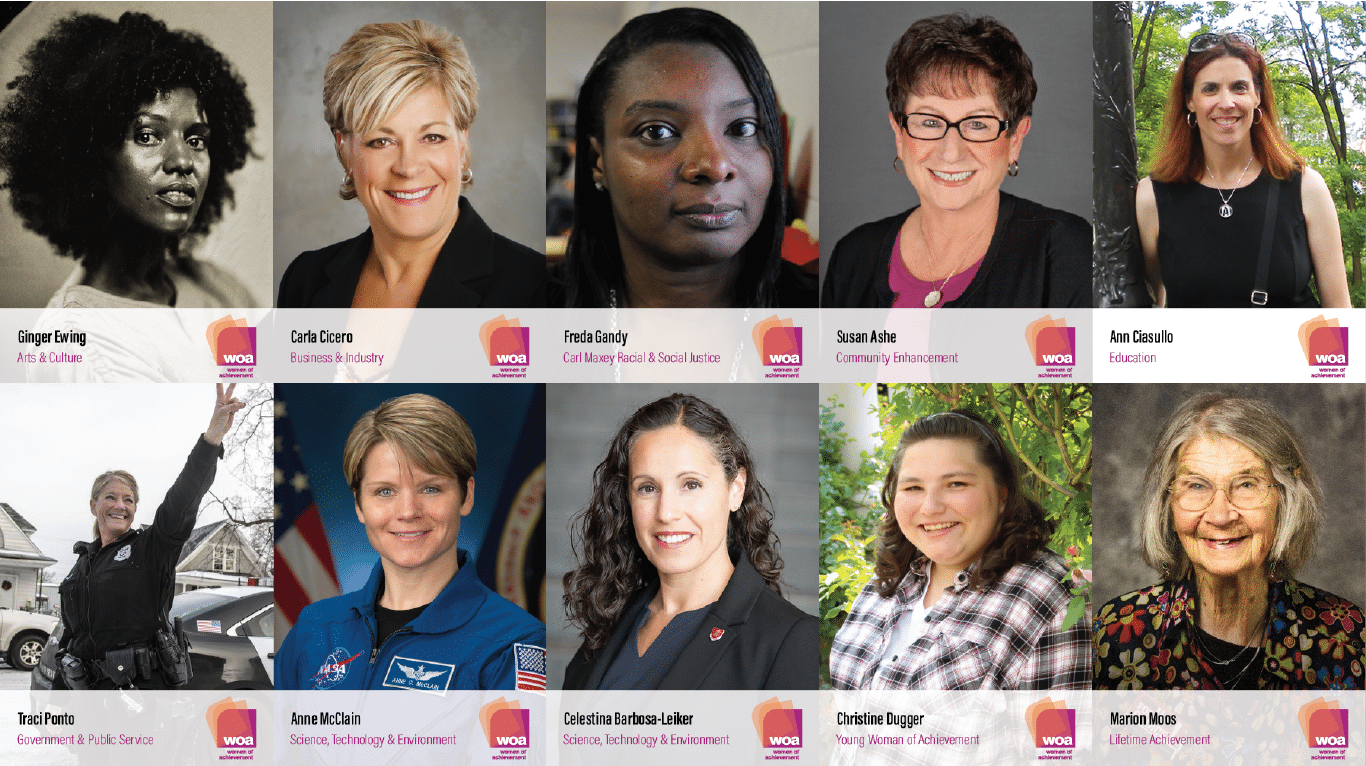 Congratulations To Our 2019 Award Honorees!
YWCA Spokane is proud to announce its 2019 Women of Achievement Award Honorees. These 10 women will be honored at the 2019 Women of Achievement awards luncheon, held at the Spokane Convention Center, Friday, October 11, 2019, from 11:30 a.m. to 1:30 p.m.
---

ECEAP Builds Healthy Lives
Good health during early childhood is necessary for children to grow into well-developed adults. YWCA Spokane's Early Childhood Education and Assistance Program (ECEAP) is here to help kiddos start off on the right path by providing preschool education, family support, and health and nutrition services.
---

Volunteer Spotlight – Jack Kashork
YWCA Spokane would like to express our sincere gratitude to Jack Kashork through this month's volunteer spotlight. Jack spent his summer helping with a variety of tasks. From washing dishes to sorting clothing, Jack did everything that was asked of him with enthusiasm! Thank you, Jack!
---

YWCA Honors Law Enforcement At Annual Breakfast
YWCA Spokane held their 6th annual Law Enforcement Appreciation Breakfast on Wednesday Aug 21st, 2019 to honor local officers and detectives who have gone above and beyond the call of duty to improve the lives of domestic violence survivors. Congratulations to all of our winners and thank you for your continued support within the community!
---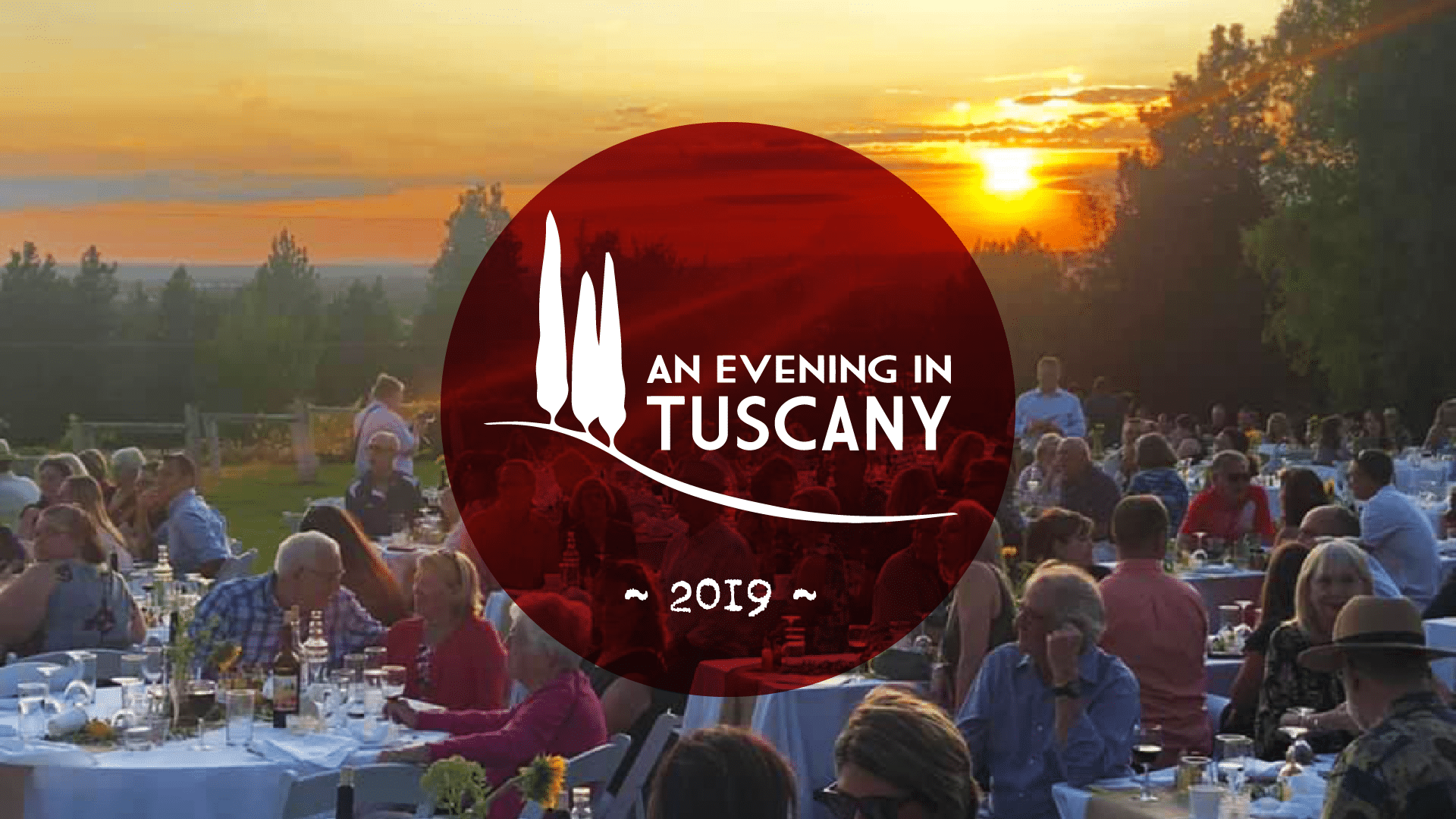 A Beautiful, Tuscan-Inspired Success!
We are so grateful to everyone who helped YWCA Spokane reach its goal for this year's Tuscan-themed fundraiser. With the incredible help of many friends and supporters, we raised critical funds that will help YWCA Spokane continue to serve an average of 325 community members every single week. That's 46 women, children, and families a day!
---
Domestic Violence 101
YWCA Spokane's Intimate Partner Violence Training is a great way to get your organization involved in ending the silence surrounding domestic violence. In addition to our work responding to survivors of Domestic and Intimate Partner Violence, YWCA Spokane's Education & Outreach Coordinator holds trainings for organizations who would like to be more informed about Domestic and Intimate Partner Violence.
---

Sunday Impact: Seeking Canned Food For YWCA Shelter
Our Domestic Violence Safe Shelter is in need of canned food items. Providing non-perishable food items creates a huge impact on those staying in our Shelter, and ensures that we can always feed those in need. Please consider donating as part of our Sunday Impact campaign this week!
---

Legacy Giving
You have the potential to do something extraordinary, and be remembered forever for the legacy you left behind. YWCA Spokane's Legacy Circle recognizes individuals who plan to make future gifts through their estates.
---

Sign Up As A Table Captain For Women Of Achievement 2019
Hosting a table can be a great way to give back to your community! By hosting a table at this inspiring and impactful luncheon, you are helping provide a lifeline for over 16,800 women, children, and families who are impacted by domestic violence, homelessness, and unemployment. Sign up as a table captain for Women of Achievement 2019 today!
---

Your Actions Make A Difference!
There are many ways you can help YWCA Spokane continue to be a lifeline for thousands of women, children, and families in Spokane.
Donate today, hold a clothing drive, attend an event, schedule a domestic violence training, or share information about YWCA Spokane on social media. Your actions make a difference! We count on the support of friends like you so we can continue to provide trauma-informed, comprehensive services to an average of 325 women and children every single week! That's an average of 46 people a day!
Your support sends a powerful message of hope and healing to survivors. By supporting YWCA Spokane you let the 16,000+ women, children, and families we serve each year know that they count, their story matters, and that their community is here to support them.
In Spokane, 1 in 3 women and 1 in 4 men will be victim to some form of domestic violence in their lifetime. That means friends, family, and co-workers in your life may one day need our life-saving and life-changing services.
Your investment transforms lives: one child, one teen, one woman, one family at a time.
Thank you for all you do!
---
Learn more about our circle of Visionary Leaders.