Thank you to everyone who joined us for YWCA Spokane's annual courageous conversation.
Last Thursday, April 28th, we held Stand Against Racism 2022 and discussed Housing and Income Inequality. Participants had the option of joining us in person or attending virtually. We opened the event with a blessing, followed by performances of song and spoken word by local artists, and heard from a panel of community experts. The panelists shared perspectives from their professions and their lived experiences as they unpacked the local housing crisis.
---
Step Into Action
Attending this year's Stand Against Racism is an incredible show of support for critical issues affecting our community and nation. However, for true and lasting change to take effect, each and every one of us will need to maintain our commitment to continuous action.
Below are action steps you can take to keep the momentum going.
Consider reaching out to family, friends, and co-workers to ask them to step into action with you as we take a stand against racism together. Make sure to share on social media with #SARspokane. Thank you!
---
Photo Gallery
---
Support This Work
At YWCA Spokane, we commit ourselves to the work of racial equity and social justice. We envision a world of equity, opportunity, and human decency. We will get up and continue to do the work until injustice is rooted out, until institutions are transformed, and until the world sees women, girls, and people of color the way we do: Equal. Powerful. Unstoppable.
This work takes courage, it takes compassion, it takes you! Let's continue moving forward.
---
Thank You To Our Valued Sponsors
This free, public event would not be possible without the incredible support of this year's sponsors. If you or your organization would like to talk with us about sponsoring YWCA Spokane's racial and social justice events or activities please contact Erica Schreiber, Director of Community Engagement, at 509-280-2616 or email ericas@ywcaspokane.org. Thank you!
Event Sponsor & Mission Partner

VIDEO SPONSOR
---
Thank You To Our Valued Partners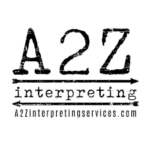 ---
Thank You To Our Amazing Committee
Members of our dedicated Stand Against Racism Event Committee have spent countless hours to ensure the success of this year's event. We appreciate your commitment to YWCA Spokane's mission of eliminating racism and empowering women!
Thank you to the entire Racial and Social Justice Committee for educating, advocating, and promoting racial justice in our community!
Co-Chairs: Anna Franklin and Nicole Jenkins-Rosenkrantz
Existing Committee Members: Annie Murphey, Briana Berner, Brit Wilson, Carmen Pacheco Jones, Christina Kamkosi, Dr. Claudine Richardson, Dr. Deborah (Deb) Svoboda, Erica Schreiber, Jeanette Hauck, Jemma Riedel, Kiana McKenna, Laura McAloon, Laura Vickers, Liz Backstrom, Rachel Dannen, Tynan Black
Welcome New 2022 Committee Members: Alethea Dumas, Caroline Mark, Cynthia Jara Arroyo, Edward Renouard, Emily Arneson, Haley Abrahamson, Heather Schmitt, Jennee Pool, Jennifer Compau, Jessica Johnson, Judy Noel, Julie Hudson, Karla Trejo-Bernal, Kassa Brock, Kathryn DePaolis, Kristina Ralls, Ryan Simmons, Steve Lloyd, Tamika LaMere