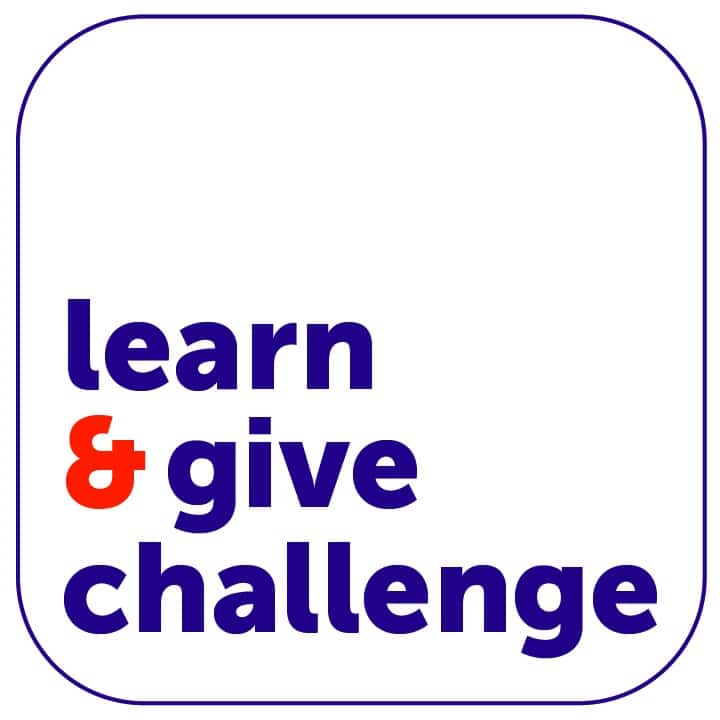 Join YWCA's Learn & Give Challenge Today
We invite you to live out YWCA's mission by taking our Learn & Give Challenge This October During Domestic Violence Action Month.
---
ONE MISSION | The Challenge | Learn | Give | Intersectionality | Physiological | Safety | Love & Belonging | Esteem | Self-Actualization | Thank You
---
Join The Challenge Together
We challenge you to grab a friend, or two, or three, or ten, and commit to YWCA's Learn & Give Challenge this October.
YWCA's Learn & Give Challenge offers you and your circle of friends, co-workers, and family a special way to join together and make real and lasting change in our community. During a time that can feel extremely isolating, this challenge can unite us together in an inspiring and rewarding way.
We encourage you to partner with other caring individuals who would enjoy moving through the Learn & Give Challenge with you as a team.  Over the course of the month, you will receive bi-weekly emails that will take you deep into a topic related to domestic violence.  In addition, you will identify a fundraising goal for your team to achieve this October and watch the thermometer grow as your team joins together with other teams to help YWCA raise critical funds in support of survivors of domestic violence.
---
THE "
LEARN

" PORTION OF THE CHALLENGE

Challenge yourself to take a deep dive into topics surrounding the compounded issues experienced by survivors of domestic violence. The Learn portion of the challenge will focus on facilitating our collective understanding of the complexities of domestic violence, its intersections with race and other social identities, and shed light on the devastating impact these issues have on our community.
---
THE "

GIVE

" PORTION OF THE CHALLENGE
Supporters can help YWCA meet their financial goal for their ONE MISSION campaign through a fun, collaborative fundraising challenge that you can customize to make your own. Participants can adjust their goals, track their progress, and even win prizes! Join us and help spread awareness about domestic violence while also helping YWCA reach their goal of raising $275,000 through our ONE MISSION campaign.
---
How To Start A Team   |   How To Join A Team
---

ABOUT YWCA's ONE MISSION CAMPAIGN
At YWCA Spokane, we see our mission of eliminating racism and empowering women as one mission, not two.
We believe in a community where all women, children, and families have a safe place to live. A place where women have the opportunity to earn a livable wage and families can live free from violence, in peace, and with dignity. This vision is hollow if we ignore the compounded intersections of race, disability, sexual orientation, or gender identity–and especially if we ignore the experiences of women of color, who have long been leaders in anti-racist and women's rights movements.
Racial and gender equity are inextricably linked. Statistics show us that women of color experience disproportionate rates of poverty, violence, physiological aggression, and mortality, as shared by the Status Of Women In The States. This is unacceptable. We must work together to address systemic issues preventing safe and equitable access to peace, justice, freedom, and dignity for all.
Transformation is multilayered and takes place individually, through our relationships and collective cultures (e.g. neighborhood, organization), as well as at the level of structural society (public policies supported by private actions). That's where our ONE MISSION campaign comes in. Below you will learn ways you can individually as well as collectively live out YWCA Spokane's mission of eliminating racism and empowering women.
---
THANK YOU TO OUR DEEPLY VALUED 2020 SPONSORS!
SIGNATURE SPONSOR
---
KEYNOTE SPONSOR
---
HONOREE SPONSOR
---
2020 Mission Partner

---
VIDEO PRODUCTION SPONSOR

---
Innovation SPONSOR
---
CHAMPION SPONSOR
---
TRAILBLAZER SPONSORS


---
PIONEER SPONSORS
---
Corporate Sponsors
To learn more about sponsorship opportunities contact Dana Morris Lee, YWCA Spokane Chief Philanthropy Officer, at danam@ywcaspokane.org or call 509-742-0111.