Sep
1
Tue
Women of Achievement 2020
Sep 1 @ 9:00 am – Oct 24 @ 7:00 pm
2020 Women of Achievement AWARDS Celebration
Each year, YWCA Spokane celebrates high achieving women in the community. Established with the goal of increasing community awareness and appreciation for the diverse contributions of women leaders in Spokane, this luncheon has honored more than 255 women in the region.
A Community Coming Together To Impact Lasting Change
The Women of Achievement awards has evolved into YWCA Spokane's largest fundraising event, sponsored by more than 50 companies and organizations each year, and is one of the area's most prestigious award recognition events for women.
Over 1200 friends and supporters who believe in YWCA Spokane's dedication to eliminating racism, empowering women, standing up for social justice, helping families, and strengthening communities come together to invest in the safety, hope, and healing of those served by YWCA's critical programs.
Proceeds raised by this important event benefit YWCA Spokane's services for domestic violence victims and their children, including emergency shelter, counseling, legal services, job readiness, child care, and Pre-K programs for low-income children.
---

Submit Your Nomination Today!
YWCA Spokane is now accepting nominations for our 38th annual Women of Achievement awards. If you have questions or concerns about nominations, email woa@ywcaspokane.org or call 509-789-9305. Thank you!
---
Stay tuned! More information about our 2020 awards luncheon will be available soon. 
---

Donate in Honor of Women of Achievement
Consider making a donation in honor of the outstanding women we acknowledge at this inspiring celebration.
As our biggest, most critical fundraiser of the year, the Women of Achievement Awards benefit our programs and services directly, allowing our reach to grow further and our mission to be realized. Simply put, we cannot do this work without you!
---

Corporate Sponsorship
Consider becoming one of YWCA Spokane's valued corporate sponsors of this year's Women of Achievement awards celebration. Learn more by visiting our event sponsorship page or contacting Dana Morris Lee, Chief Philanthropy Officer, at 509-742-0111 or by email at danam@ywcaspokane.org.
---
---

Thank you to our Deeply Valued Sponsors!
This awards celebration would not be possible without their incredible support.
If you would like more information about becoming a sponsor of YWCA Spokane's Women of Achievement awards, please contact Dana Morris Lee at 509-742-0111 or email danam@ywcaspokane.org. Thank you!
Signature sponsor
---
Keynote Sponsor
---
Honoree sponsor
---
MISSION PARTNER SPONSOR
---
Video Production Sponsor

---
Champion sponsor

---
Trailblazer Sponsors
---
Pioneer Sponsors

---
CORPORATE & IN-KIND SPONSORS
BHW1
COLUMBIA BANK
JOHNSON'S CUSTOM JEWELERS
LAWTON PRINTING SERVICES
MOSS ADAMS
---
For updates on Women of Achievement, consider signing up for our eNews updates below or follow us on Facebook!
RECEIVE OUR NEWSLETTER
---
Our 2019 Awards Luncheon Was A Great Success!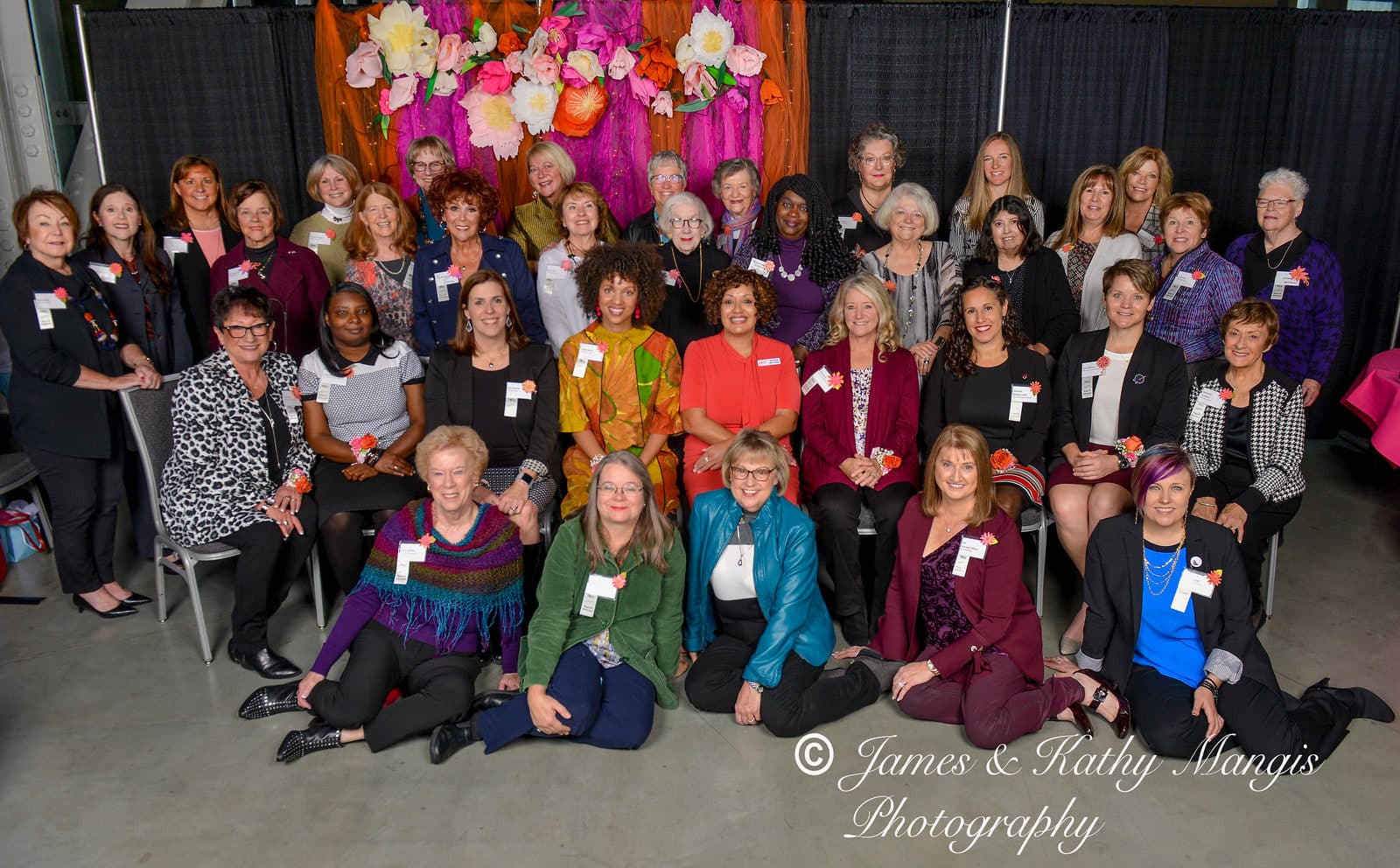 YWCA Spokane's 37th annual Women of Achievement Impact Luncheon was truly a memorable event. Each year's luncheon is designed to express gratitude for the outstanding contributions of the nominated award honorees, provide inspiration to the attendees, and raise critical awareness about domestic abuse in our community. The Women of Achievement Luncheon is YWCA Spokane's largest and most important fundraiser of the year. In 2019, we had a record-breaking number of attendees join us as we also raised a record-breaking amount!  Take a look at the recap and photos from the event. 
Past Honorees:  2019 Honorees | 2018 Honorees | 2017 Honorees | 2016 Honorees | All Past Honorees
---
Photos from Past Luncheons