---
Your Incredible Community Impact
---
The past few weeks have been ones of great impact. Our community continues to show they are committed to eliminating racism, empowering women, and promoting peace, justice, freedom, and dignity for all. Recently, YWCA Spokane hosted our annual Stand Against Racism; a week before the event, registration to attend was already filled! In addition, Numerica Credit Union helped continue our Drop-In Childcare services with a tremendous grant; our GoodGuy Intern Michael Larson launched his own movement to tackle toxic masculinity; and the Women Helping Women Fund recognized our GoodGuys for their work in Spokane to promote healthy masculinity and end domestic violence. Check out all that is happening around here below!
---
YWCA Spokane's Stand Against Racism 2019 Was A Great Success
We are so grateful to all who came to YWCA Spokane's annual courageous conversation, held this year at the Philanthropy Center. YWCA Agencies across the nation held public events engaging open, honest dialogue that confronts stereotypes and bias as a community.
"When We Work Together, We Rise" – Alejandra Castillo, YWCA USA CEO
See photos and read the full recap of our 2019 Stand Against Racism.
STAND AGAINST RACISM PHOTO GALLERY
---
Thanks To Support From Numerica, Our Drop-In Childcare Continues
Thanks to the generous support of one of YWCA Spokane's Mission Partners, Numerica Credit Union, we were able to ensure our free drop-in childcare service remained available to families while seeking our support services. Because of Numerica, kiddos like Susie will have access to activities that help develop team building, provide creative outlets, and allow children to be emotionally healthy. Learn more about their incredible grant to our Drop-In Childcare Services and the impact they will continue to make.
---
GoodGuys Intern & GU Student Launches #icommit Movement
Michael Larson, a Gonzaga University Student and Intern with YWCA Spokane's GoodGuys, recently launched a social media movement called #icommit with the intention of lifting men up from toxic masculinity. Learn more about the movement and how you can commit to promoting healthy masculinity in your everyday life.
---
Women Helping Women Fund Talks About YWCA Spokane's GoodGuys Movement
Recently, the Women Helping Women Fund talked about YWCA Spokane's GoodGuys movement in their blog post titled "Men of Quality Support Gender Equality: GoodGuys" and discussed their goal of supporting women and their rights.
---
Registration Is Now Open For YWCA's 2019 Transformations Camp
Please help spread awareness about YWCA Spokane's 2019 Transformations Camp. Registration is now open for this annual summer camp where young women from the community gather in a safe environment to build confidence, identify their strengths, and build healthy lasting relationships.
---
Seeking Home Cleaning & Hygiene Supplies
As a part of our Sunday Impact gift-in-kind donation campaign, YWCA Spokane's safe shelter for domestic violence survivors is seeking home cleaning and hygiene supplies to help survivors staying or transitioning out of our shelter maintain healthy, clean, and safe lives.
---
Indulge With Us At "An Evening In Tuscany"
Registration is now open for YWCA Spokane's summer evening benefit called "An Evening In Tuscany". Indulge in a night of wine, scratch-made eats, live music, local arts & entertainment, decadent desserts and more! Book your table of 8 or individual tickets today before its too late. Funds raised benefit women, children, and families served by YWCA Spokane who have been impacted by domestic violence, homelessness, and unemployment.
---
Do You Know a Woman of Achievement?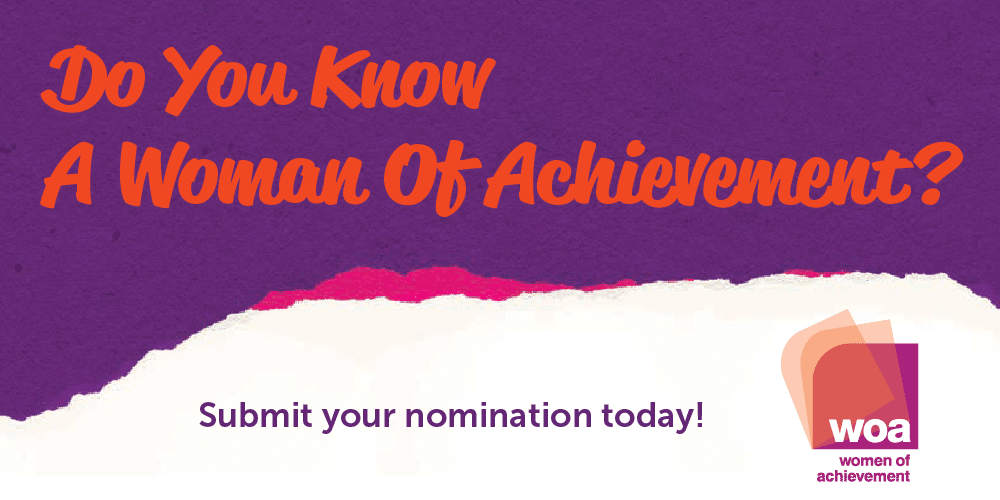 YWCA Spokane is proud to announce we are accepting nominations for our 37th Annual Women of Achievement Awards Luncheon! To honor trailblazing women in Spokane, we need your help. Make an impact today by nomination a woman of achievement in your life.
Submissions must be received by June 21st, 2019. Honorees and nominators will be notified of the awards status once selected. To nominate a Woman of Achievement, you are invited to print our nomination form and mail it to our agency; fill out our nomination form digitally (must download and open in PDF reader first); or, fill out our easy to use the online nomination form. 
Women of Achievement Award Categories
Arts and Culture:  This award recognizes an outstanding woman that fosters arts or culture in significant ways as an artist, volunteer, leader, educator, or patron of meaningful cultural and/or artistic endeavors within the community.
Business and Industry: This award recognizes an outstanding woman who is acknowledged in business or industry for her exemplary leadership.
Carl Maxey Racial and Social Justice: This award recognizes an outstanding woman with a record of exemplary leadership and service in the areas of eliminating racism and promoting diversity through community service, racial reconciliation and/or social justice outreach within the community, workplace, institutions or agencies.
Community Enhancement: This award recognizes an outstanding woman who inspires, mentors advocates and acts on behalf of others through community programs or organizations, government, military or first responders or philanthropic endeavors.
Education: This award recognizes an outstanding woman who is a public or private educator, trainer, or administrator who inspires a passion for excellence and innovation for personal growth, development and lifelong learning through the education system, employee training and development, community education or alternative programs.
Science, Technology, and Environment: This award recognizes contributions of an outstanding woman in a science-related field including pure and applied sciences, engineering and life sciences, healthcare, technology, agriculture or the environment.
Young Woman: This award recognizes an outstanding young woman that is making an impact early in her career to better our community.
Learn more about nominating a Woman of Achievement.
---
Leaders Passionate About Transforming Lives
YWCA Spokane is looking to unite a circle of 1000 Visionary Leaders in Spokane who are passionate about transforming lives: one child, one teen, one woman, one family at a time.
---
Thank you for making an impact!
Thank you to all who are committed to ensuring our mission succeeds. Your support is paramount to our work!
They brought me to safety and helped me through all aspects. Helped with every ordeal. I have a life and a future thanks to all at the YWCA. This is written one year after I was staying at lovely shelter/home- YWCA Spokane Client