Gina Lanza Italian Dinner 2019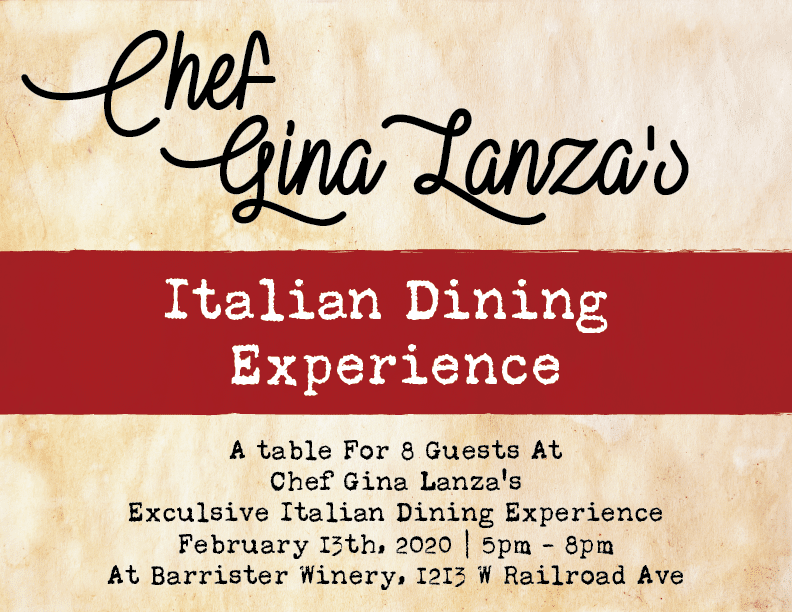 Register Today For This Exclusive Event!
Only 5 Tables Left!!
You and seven of your friends have a chance to enjoy an exclusive Italian dining experience with beloved local Chef Gina Lanza on February 13th, 2020 at the beautiful Barrister Winery.
With delicious wine provided by Barrister Winery, Gina plans to create an amazing scratch-made Italian dinner for 10 tables (8 guests at each table). Each table, available for $600 each, will enjoy an intimate and delightful experience at this exclusive one time opportunity held at Barrister Winery's historic building located in the Arts & Entertainment District in downtown Spokane.
Five tables have been spoken for, leaving 5 amazing tables left to secure! Don't miss out on your chance to delight in an intimate dining experience.  Please contact Melanie Wilson to discuss details by calling 509-863-2882 or emailing melaniew@ywcaspokane.org.
---