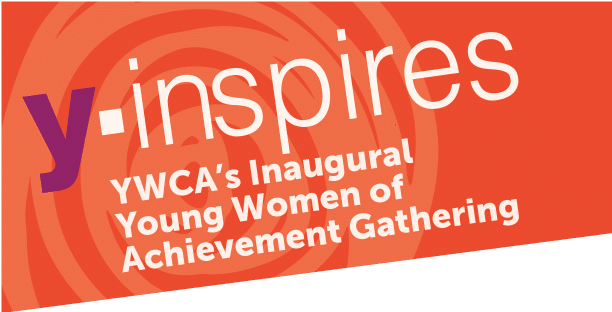 YWCA Spokane's Y-Inspires Young Women Event
YWCA Spokane has been working to empower women and eliminate racism in the Spokane community for more than 116 years. At this inaugural event, YWCA Spokane hopes to engage high school-aged young women in an age-appropriate presentation and provide a learning opportunity that will inspire philanthropic activity and advocacy in a diverse group of future Y Women.
When: Friday – October 11, 2019, from 2-3pm
Where: Spokane Convention Center
Who: 100 High School Aged Young Women
What: Meet Judge Rosemarie Aquiline for a town-hall-style private gathering
Food: Light refreshments will be served
RSVP: Make sure to register for this free event using the form below
Meet With Judge Rosemarie Aquilina
Judge Rosemarie Aquilina has graciously offered to stay after her keynote address at the Women of Achievement luncheon to leed this presentation. She will offer approximately 15-20 minutes of remarks directly to the young women, followed by a town-hall-style question-and-answer session for the girls. Learn more about Judge Aquilina. 
---
Y-Inspires Young Woman Registration
Please register the name and information for a young woman of high school age (13-18 years of age) who would like to attend this special event.
---

How You Can Help
Sponsor non-profit organizations who can bring a group of young women to the awards luncheon.
YWCA Spokane is currently seeking individual and corporate sponsorships to provide scholarships to those young women who cannot afford the luncheon fee. While the Y Inspires gathering is free, with your donation of $75 per young woman or $750 for a sponsored table, these young women would benefit from attending the full Women of Achievement awards luncheon as well.
---

Register Young Women To Attend The Awards Luncheon
Young women (13-18) can attend the luncheon for a reduced ticket price of $75 and will automatically be registered for the Y Inspires gathering as well. Bring your daughters, granddaughters, nieces, and friends to be inspired, encouraged, and empowered alongside other YWCA friends in the Spokane community.
Table Registration and Guest List Updates
If you have already registered to host a table at the awards luncheon, you can submit the names of the young women who will be sitting with you at your table using our Guest Information Form. If you would like to secure a table at the luncheon, learn more here. Thank you!
---

Questions
If you have any questions about attending the Y-Inspires event or if you would like to request a sponsored ticket to the Women of Achievement awards luncheon, please reach out. We would happy to talk with you about this special opportunity.
Lisa Simpson
Women of Achievement Committee Member & Y-Inspires Sub Committee Chair
509-951-4049 | laasimpson@hotmail.com
---

2019 Women of Achievement Awards Luncheon
YWCA Spokane's 37th annual Women of Achievement Impact Luncheon is designed to express gratitude for the outstanding contributions of our 2019 award honorees, provide inspiration to the attendees, and raise awareness of domestic abuse in our community. Each year provides a special opportunity to honor high achieving women from Spokane who have gone above and beyond to give back to their community.
---
Thank You To Our Sponsor!