---
2023 Honorees | 2022 Honorees | 2020 Preisträger | Preisträger 2019 | Preisträger 2018 | Alle ehemaligen Preisträger
---
Help us celebrate amazing people in Spokane by nominating an individual for our 2024 Women of Achievement Awards!
Winners of a YWCA Women of Achievement award embody the mission of YWCA Spokane by giving generously of themselves to make Spokane a better place for all citizens to live. They must demonstrate leadership through their professional work or service to the community.
Nominations are now open for 2024!
To submit a nomination, please read the instructions below, and then either fill out the form below, or download the fillable pdf nomination form and email or mail back to us. Please plan to complete this submission in one sitting as the form does not allow you to save and return.
Bevor Sie beginnen:
Bestimmen Sie, welche Kategorie oder Kategorien (bis zu 3) möchten Sie mit Ihrer Nominierung auswählen.
Sobald Ihre Nominierung eingereicht wurde, wird eine Kopie an die E-Mail-Adresse gesendet, die Sie im Formular angegeben haben.
A panel of judges will select the recipient of each award in late 2023.
Honorees and their nominators will be notified of the awards status once selected.
The selected award recipients will be our guests at YWCA's Women of Achievement awards event in March of 2024.
Alternativ können Sie Ihre Nominierung gerne über unser fillable pdf. **Notiz**: Make sure to download and open the PDF on your computer, nicht über Ihren Browser, um Ihre Inhalte zu speichern und an uns zurückzusenden, wenn Sie diese Übermittlungsoption wählen.
The deadline for submissions is October 31st, 2023.

Bei Fragen wenden Sie sich bitte an woa@ywcaspokane.org. Dankeschön.
---
Please note: Submission of additional documentation to further support and represent intent of this nomination is highly encouraged. Examples include: a paragraph expressing support from a member of the community, letters of recommendation, publications, or personal bios.
Die in diesem Formular gemachten Angaben werden vertraulich behandelt.
---

Die Woman of Achievement Awards sind eine jährliche Gelegenheit für YWCA Spokane, die herausragenden Beiträge von Frauen in unserer Gemeinschaft zu ehren und zu feiern, die durch ihre professionelle Arbeit oder ihren Dienst für die Gemeinschaft Führungsqualitäten beweisen. In den folgenden Kategorien verkörpern ausgewählte Preisträger die Mission von YWCA Spokane, indem sie großzügig von sich selbst spenden, um Spokane zu einem besseren Ort für alle seine Bürger zu machen.
Kunst und Kultur: This award recognizes an outstanding individual that fosters arts or culture in significant ways as an artist, volunteer, leader, educator, or patron of meaningful cultural and/or artistic endeavors within the community. They have exhibited long term support for arts and culture, have had a significant impact on the region's arts/cultural landscape through personal expression, innovation, preservation, or education, and/or demonstrated a successful collaboration between arts and cultural organizations and business.
Geschäft und Industrie: This award recognizes an outstanding individual who is acknowledged in business or industry for their exemplary leadership. They are committed to excellence, create and inspires a positive work environment, and influence and motivate positive change in their business, industry, trade or workplace.
Carl Maxey Rassen- und soziale Gerechtigkeit: This award recognizes an outstanding individual with a record of exemplary leadership and service in the areas of eliminating racism and promoting diversity through community service, racial reconciliation and/or social justice outreach within the community, workplace, institutions or agencies. They demonstrate efforts to provide service to underrepresented persons or communities, bridge the gaps that often exist between differing groups, and/or ensure the fair treatment of oppressed, abused, or underprivileged groups or individuals. The nominee seeks opportunities to attain a common vision for peace, justice, freedom, and dignity for all people.
Community-Verbesserung: This award recognizes an outstanding individual who inspires, mentors, advocates, and acts on behalf of others through community programs, organizations, or through philanthropic endeavors. They have shown dedication by creating, participating in, or adapting programs to meet community needs in the areas of social services, community improvement, and human rights.
Ausbildung: This award recognizes an outstanding individual who is a public/private educator, trainer, or administrator who inspires a passion for excellence and innovation for personal growth, development, and lifelong learning through the education system, employee training and development, community education, or alternative programs. They have developed innovative programs and/or built a strong rapport with learners, parents, colleagues, or the community at large to foster learning in a broader sense.
Regierung und öffentlicher Dienst: This award recognizes the contributions of an outstanding individual in or with a governmental or public service related field. Dedicated to protecting, improving, and maintaining the public's wellbeing, health, and safety – now and into the future – this honoree models a history of exemplary accomplishments in support of and in service to our community.
Wissenschaft, Technologie und Umwelt: This award recognizes contributions of an outstanding individual in a science-related field including pure and applied sciences, engineering and life sciences, healthcare, technology, agriculture or the environment. They are dedicated to technological, scientific, or health advancement through either research or application, or to the preservation, protection, or improvement of the environment.
Junge Frau: This award recognizes an outstanding young individual that is making an impact early in their career to better our community. The award is focused on individuals out of high school, but under 35 that have shown dedication by creating, participating or adapting programs to meet community needs, and embodies the mission of the YWCA.
---
YWCA Spokane ist auf einer Mission
YWCA Spokane widmet sich der Beseitigung von Rassismus, der Stärkung von Frauen und der Förderung von Frieden, Gerechtigkeit, Freiheit und Würde für alle. YWCA hat die Mission, sich für soziale Gerechtigkeit einzusetzen, Familien zu helfen und Gemeinschaften zu stärken.
---
Über die Women of Achievement Awards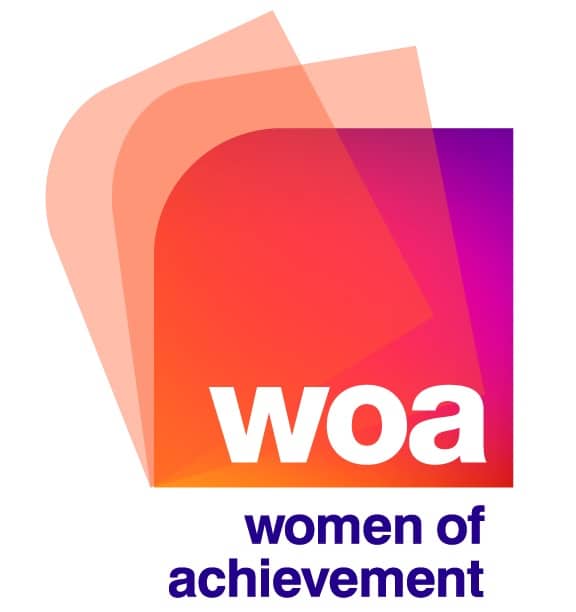 YWCA Spokane's Woman of Achievement awards luncheon provides an opportunity to honor and celebrate the outstanding contributions of individuals in our community who demonstrate leadership through their professional work or service to the community. In addition to honoring amazing individuals and learning about the mission and impact of YWCA Spokane, we are always inspired by an incredible keynote speaker.
In alignment with Women's History Month, the Women of Achievement awards luncheon takes place in annually in March. We will announce our 2024 date and further details about the event soon. If you have not already done so, please consider signing up for our Email Updates, lies unsere Blog, und folge uns auf Facebook, Twitter, und LinkedIn für Aktualisierungen.
---
THANK YOU TO OUR SPONSORS!
Diese Preisverleihung wäre ohne die unglaubliche Unterstützung unserer Sponsoren nicht möglich.
To learn more about sponsorship opportunities, contact Lydia Duffy, YWCA Spokane Philanthropy Coordinator, at lydiad@ywcaspokane.org or call 509-953-5992.
Mission Partner & Signature Sponsor:

Mission Partner & Program Sponsor:

Mission Partner & Honoree Sponsor:

Mission Partner & Survivor Sponsors:
Mission Partner & Pioneer Sponsor:
Mission Partner & Video Production Sponsor:

Women's History Month Sponsor:
Photobooth Sponsor:

Staff Sponsor:

Champion Sponsors:


Trailblazer Sponsors:


Pioneer Sponsors:
Corporate & Non-Profit Sponsors:
Wächter, Rosauer, Wende Ford Nissan, Horizon Kreditgenossenschaft, Universität Gonzaga, Garco Bau, Lawton Printing, Moss Adams LLP, Washington State University, Potlatch Deltic Corporation, Feuerwehr Spokane, Columbia Bank, Hotels in Davenport, YMCA Spokane, Spokane Humane Society, KXLY, Trending Northwest, Globale Kreditgenossenschaft, Electric Photoland, Maxey Law Offices, HUB International, Catholic Charities of Eastern Washington, Empire  Health Foundation, Regionale Koalition für häusliche Gewalt in Spokane, Planned Parenthood