While providing services to over 16,000 women, children, and families each year, YWCA Spokane advocates partake in a state-required, 30-hour intensive training program. In addition to holding a bachelor's and/or master's degree, all advocates who work in YWCA Spokane's domestic violence shelter, legal advocacy department and counseling center undergo comprehensive training congruent with the organization's mission of eliminating racism and empowering women.
CORE Training For YWCA Spokane Advocates and Staff
Named CORE, this intensive training program entails 20 hours of live group participation, 10 hours of self-study time (including webinars, videos, TED Talks, etc.) and an additional 5 to 10 hours of job shadowing with a veteran advocate upon completion.
Within these training hours, advocates explore several topics and issues interconnected with domestic violence, human rights and cultural responsiveness; including:
Domestic violence program policies and procedures
Implementation and theory of empowerment-based advocacy
Active listening
Ethics and confidentiality
Safety planning and barriers to safety
Crisis intervention
Serving individuals from culturally specific populations, cultural competency and anti-oppression theory and practice
Legal, medical, social service and systems advocacy
The history of the domestic violence movement
Offered three times a year, an average of 8 to 10 social work interns (representing both undergraduate and graduate levels) participate in the training annually in addition to any new staff members who have recently joined the YWCA Spokane team.
---
CORE Facilitator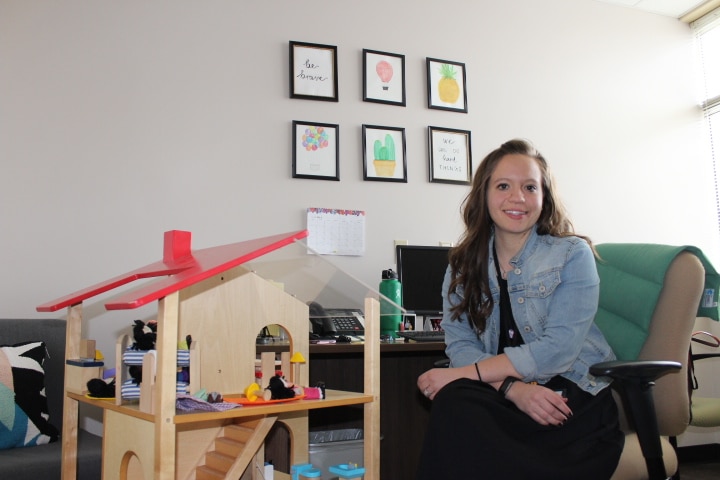 Melva, a licensed mental health counselor and YWCA Spokane's Domestic Violence Advocate and Child Therapist, facilitates the CORE training for the nearly 30 advocates and 50 additional staff members working within the organization.
"Serving as an advocate is as rewarding as it is challenging. Navigating complex systems can be difficult," says Melva. "Especially while striving to help survivors feel empowered in a system where they often aren't prioritized."
For Melva, the most rewarding aspect of being an advocate is the ability to help someone feel safe enough to share their story while providing an environment that fosters the ability to share.
Through extensive CORE training, YWCA Spokane produces highly skilled advocates who can provide exemplary assistance to community members in need.
---
Support Our Advocates
Show your support of YWCA Spokane advocates in the following ways:
Donate to YWCA Spokane: more information here
Attend YWCA Spokane events: Upcoming Events

Event proceeds help advocates provide safe spaces for survivors and aid in meeting survivors' various needs
---
In Need of Advocacy Services?
Call YWCA Spokane's 24-hour helpline at 509-326-2255 or email help@ywcaspokane.org to speak directly with a confidential advocate who can connect you to meaningful resources.
Learn more about resources and services for survivors and victims of intimate partner domestic violence here.