Last week was a powerful week at YWCA Spokane!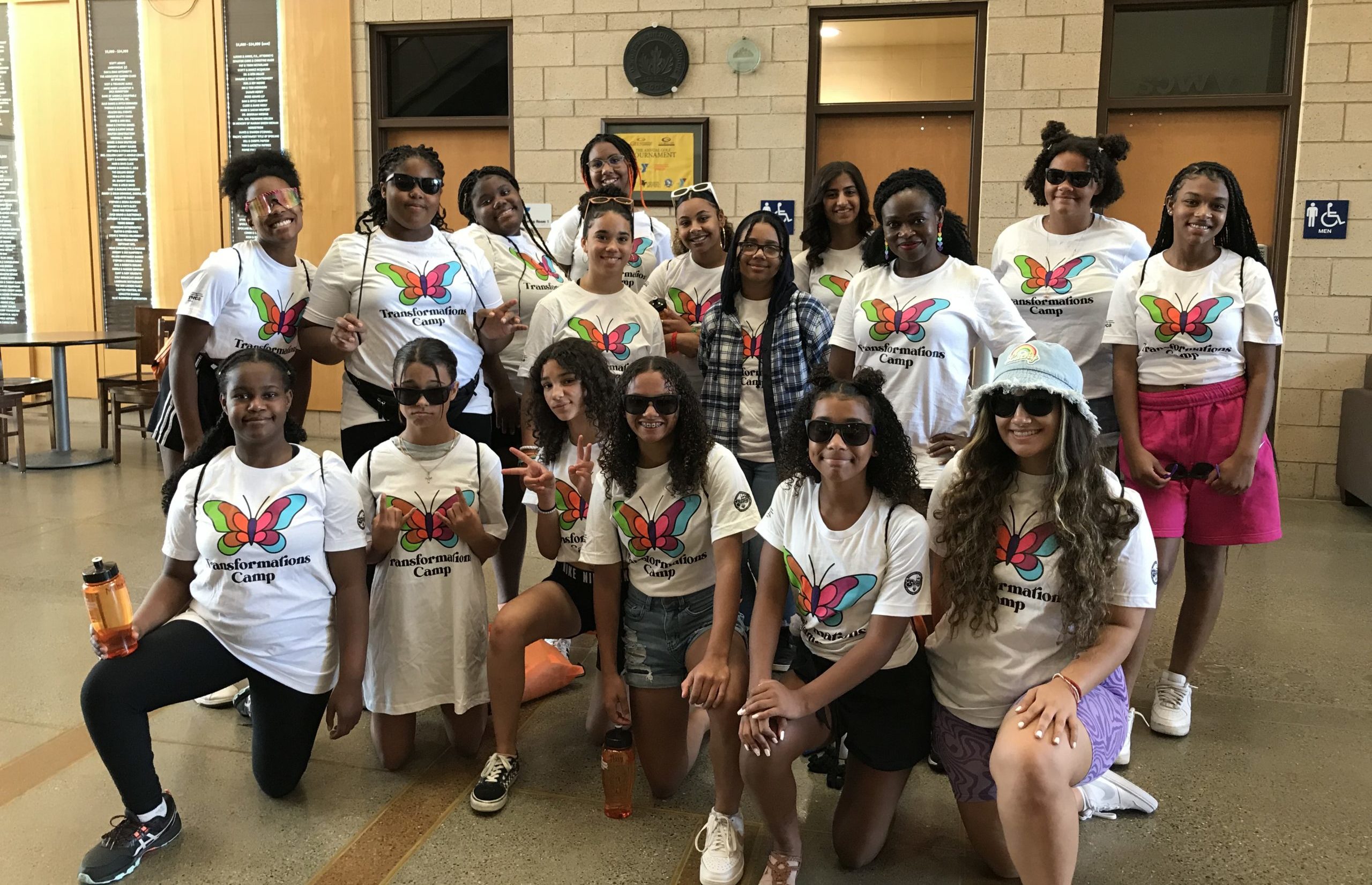 In partnership with SWAG (Strong Women Achieving Greatness) we held an empowerment camp called Transformations Camp. This week long camp, facilitated by Jaime Stacey, centered the experience of 11-16 year old's who identify as young women of color.
Each day the group came together from 9am-2pm to create community, build confidence, identify their own strengths, and learn about healthy relationships.  The campers were also provided with a special opportunity to meet with Councilwoman Betsy Wilkerson where they learned about leadership, what it means to be a public servant, and just how much our voices matter.
---
Camp Memories
Camp participants, as well as our team at YWCA Spokane, were left feeling inspired, empowered, and forever changed! This camp provides young people with a chance to develop lasting connections with their cohort members and is a springboard for leadership opportunities moving forward.
---
Camp Impact
Jaime shared with us that since the end of the camp she has continued to receive feedback from both participants as well as parents about the impact this camp. Below are just a few of the special messages received.
"The health of our community depends on the health of the next generation of leaders. I believe in equipping, empowering, and mentoring as a means of prevention; diligently and consistently advocating for enriching experiences that increase human value in our communities. Belonging; our youth belong here. It's time to create space for them to grow."

– Jaime Stacey, Camp Facilitator
---
Shout Out To Jaime Stacy & SWAG!
We can not express enough just how amazing Jaime Stacy is as a facilitator and leader in Spokane. It has been inspiring to watch her light up young people with sincere passion, care, joy, and love.
It is through our valued partnership with Jaime Stacy and SWAG that we are able to bring Transformations Camp back to the Spokane community after a two year pause due to COVID. In addition to championing this camp, Jaime has done an incredible job of lifting up and supporting young people in our community through her work at SWAG and through Garry and Shaw Middle Schools and at Rogers High School.
Jaime was our Racial and Social Justice Partner Spotlight this August. Take a look! Learn more about Jaime and her work with SWAG.
---
Thank You To Our Transformations Camp Sponsors
Special thanks to Empire Health Foundation and Jim Sheehan along with other key partners for their financial sponsorship of Transformations Camp. This offering would not be possible without their support.
If you or your organization would like to support YWCA Spokane's prevention efforts that foster healthy relationships within young people in our community, please contact Erica Schreiber, Director of Community Engagement by calling 509-280-2616 or by email ericas@ywcaspokane.org. Thank you!
---