YWCA Spokane's 2019 Impact Report
YWCA Spokane is proud to serve over 17,000 women, children, and families in 2019 who were impacted by domestic violence, homelessness, poverty, and unemployment.
---
A Message From Regina, YWCA Spokane CEO
---
Our Impact IN 2019
Because of you, YWCA Spokane was able to provide vital programs and services to women, children, and families in our Spokane community when they were needed most.  

---
---
Money & Mission
---
YWCA Spokane key partners In 2019
The dedication of our Key Partner to YWCA Spokane's mission makes our work possible. We are so grateful for the steadfast commitment provided to those we serve each and every day. Thank you to our 2019 Key Partners for making a life-changing impact on the thousands of lives we serve throughout the year!
Thank you to our Amazing Staff and Volunteers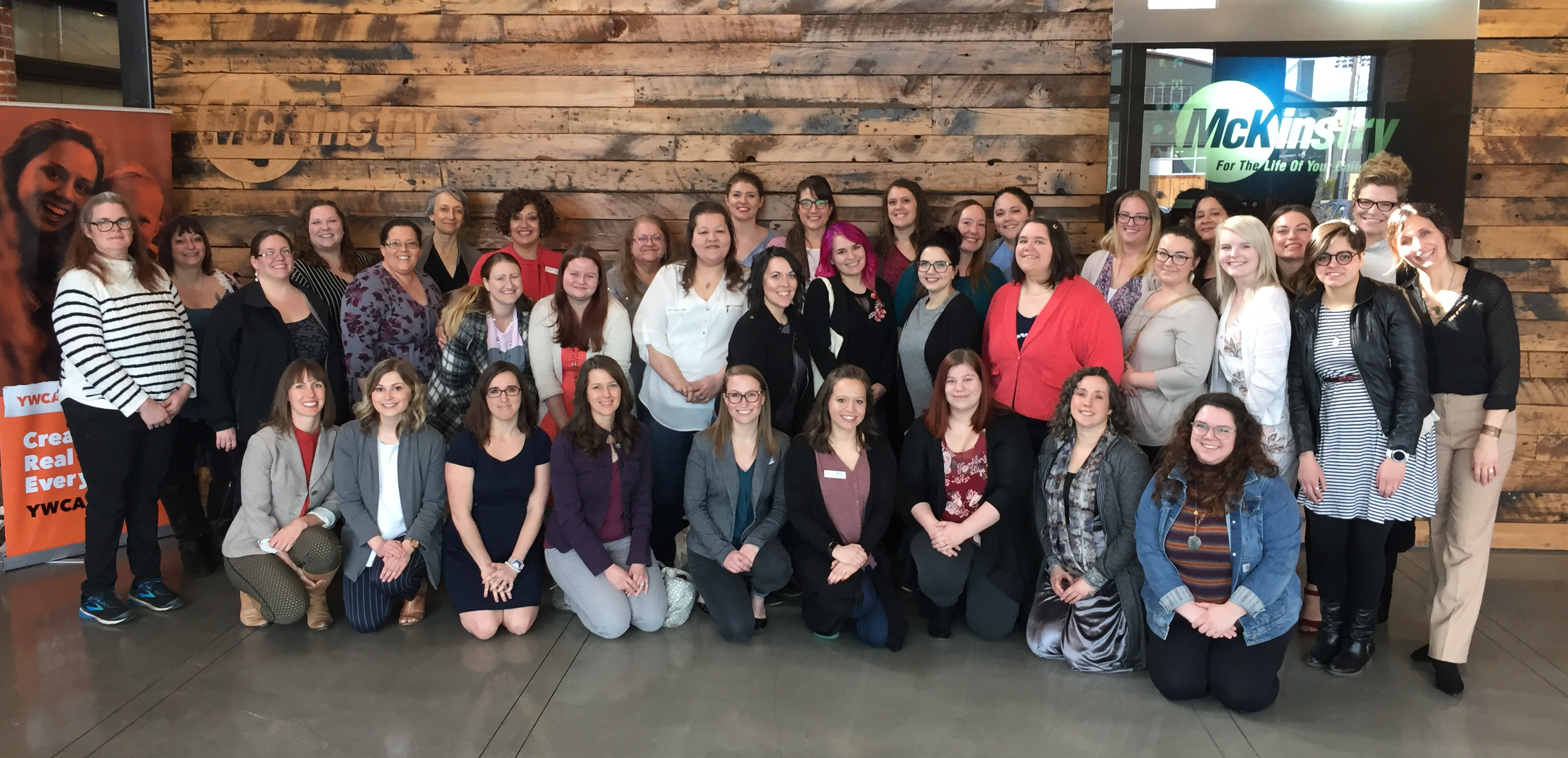 With the invaluable support and unwavering dedication of 81 amazing staff members YWCA Spokane was able to create a safe, trauma-sensitive environment that fosters opportunities for healing, empowerment, and the chance for new beginnings. Those are no words to thank this team enough for all they do each and every day.
---
Thank you to our 2019 Board of Directors
We are forever grateful to our 2019 Board of Directors. Their collective skills, knowledge, and leadership provided invaluable guidance to our agency. Their unwavering dedication to YWCA Spokane's mission lived out through their passions, expertise, insight, and resource is what catapults our organization forward. For their service, loyalty, and commitment to those we serve, we are so grateful.
2019 YWCA Spokane Board of Directors: Anna Franklin | April Anderson | Ashley Cameron | Camille Christiansen | Catherine Kashork CHAIR | Christina Balkenbush | Debra Schultz | Julie Schmidt | Kate Burke | Kelsey Martin | Kiana McKenna | Laura McAloon VICE CHAIR  | Laura Vickers TREASURER | Leanne Scott | Linda Hendricksen | Marlene Feist | Mary Alberts | Mireya Fitzloff SECRETARY | Nancy Norbury-Harter PAST CHAIR | Paula Tarbert Gumm | Shantel Nydegger | Shari Clarke | Tracie Meidl | Vange Ocasio Hochheimer
---
Thank You 2019 Volunteers & Community
In 2019, 489 volunteers contributed 7,881 hours of their time, skills, and service to YWCA Spokane. This amazing gift to our agency saved YWCA Spokane an estimate of $197,038 in 2019! Truly amazing! In addition, we received the outstanding support of YOU our community. We held record breaking events, activities, and fundraisers in support of those we serve. Take a moment to look at just a few of the photos capturing memories from 2019.
---
Thank You To Our 2019 Mission Partners
Mission Partners of YWCA Spokane are committed to bringing peace, justice, freedom, and dignity to our Spokane community by creating a foundation that allows for real and lasting change. Together, we work to eliminate racism, empower women, stand up for social justice, help families and strengthen our community. Mission Partners invest a significant 3-year contribution that provides a lifeline for women and children in Spokane through our work at YWCA Spokane. This critical financial support bridges the gap between the expenses we incur while serving clients and the grants we receive from state, local, and private parties.
---
2019 Community Partners & Visionary Leaders
We couldn't do this work without the ongoing support of our governmental and community partners. So many individuals and organizations came together in 2019 to partner with YWCA Spokane in order to provide unwavering services to women, children, and families in our community. We can't thank you enough!
---
Congratulations To Our 2019 Women of Achievement Honorees
Outstanding women in our community were honored at this annual community luncheon. With over 1,200 friends of YWCA Spokane present, we celebrated the accomplishments and contributions of our 2019 Women of Achievement honorees. Each woman epitomizes what it means to be a champion for our community.
2019 Women of Achievement Award Honorees: Ginger Ewing, Arts & Culture Award | Carla Cicero, Business & Industry Award | Freda Gandy, Carl Maxey Racial & Social Justice Award | Susan Ashe, Community Enhancement Award | Ann Ciasullo, Education Award | Traci Ponto, Government and Public Service Award | Anne McClain, Science, Technology & Environment Award | Celestina Barbosa-Leiker, Science, Technology & Environment Award | Christine Dugger, Young Woman of Achievement Award | Marion Moos, Lifetime Achievement Award
Take a look at photos from YWCA Spokane's 2019 Women of Achievement awards luncheon. 
---
Thank You For your Support in 2019 and going forward!
Support from friends like you allow YWCA Spokane to continue to provide critical programs and services to women, children, and families in our community when they need it most. Thank you for your continued support of our work and mission!